The top 10 best documentaries made by women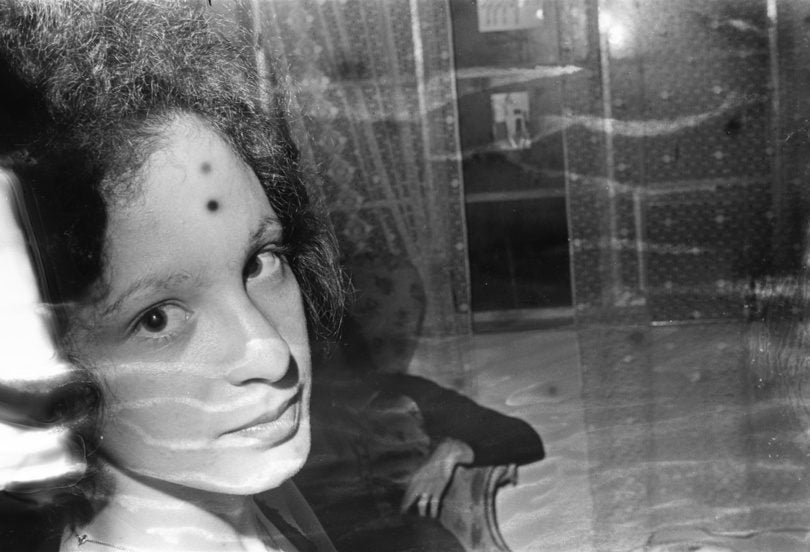 Greta Gerwig's Barbie is set to become the first Hollywood movie directed by a woman to cross $1 billion. With all eyes on women in film, here are 10 must-watch documentaries made by women.
Nothing Compares (Kathryn Ferguson, 2022) 
Belfast-born director Kathryn Ferguson unveils the life and career of legendary Irish singer-songwriter and political activist Sinead O'Connor. As the world mourns O'Connor's recent passing, Ferguson's first feature documentary recounts the musician's rise and fall in the US between 1987 and 1993. Aptly named after O'Connor's renowned 1990 rendition of Prince's 'Nothing Compares 2 U', which propelled her to household name status, the documentary revisits the singer's impactful protest against sexual abuse within the Catholic Church on Saturday Night Live – a defining moment in a career of challenging powerful institutions. Capturing O'Connor's lifelong use of art as activism through a contemporary feminist lens, the film highlights the musician's unwavering dedication to speaking out against global injustice. 
The Square: Egypt at War (Jehane Noujaim, 2013)
'The Square' ('عربي:' الميدان) is a documentary film by American-Lebanese director Jehane Noujaim that provides an in-depth exploration of political and social upheaval in Egypt during the maelstrom of the Arab Spring which led to the resignation of President Hosni Mubarak in 2011. The film itself revolves around Tahrir square in Central Cairo, as do the protests for 'the removal of the regime'. The documentary follows four individuals who participated in the Egyptian revolution, including and through these protagonists captures the initial optimism felt during those early stages of the protests. Noujaim also succeeds in exposing Egypt's thorny political landscape on a wider scale, covering key topics such as military rule, The Muslim Brotherhood, mass protests, coups and repression. Noujaim's film has been hailed for its 'piercing insights into [the Revolution's] agony and euphoria'
Portrait of Jason (Shirley Clarke, 1967)
New York – born Shirley Clarke directed a feature-length interview with Jason Holliday, a gay black male prostitute, called 'Portrait of Jason' 1967. The film was cut down from 12 hours of raw footage as Holliday narrates his difficult life story to the camera. Using avant-garde and cinema verité techniques, the film was selected for the New York Film Festival. Bosley Crowther, writing for The New York Times described Portrait of Jason as a «curious and fascinating example of cinéma vérité, all the ramifications of which cannot be immediately known.»
In 1962, Clarke described her ethos «I'm revolting against the conventions of movies. Who says a film has to cost a million dollars and be safe and innocuous enough to satisfy every 12-year-old in America?»
All the Beauty and the Bloodshed (Laura Poitras, 2023)
Academy award winner Laura Poitras directs this riveting biographical documentary following the life, art and activism of Nan Goldin. 'All the Beauty and the Bloodshed' explores Goldin's work as a photographer in Boston and New York, the haunting impact of her sister's suicide at the age of 18, and her recent crusade against the Sackler family, the owners of Purdue Pharma accountable for the opioid epidemic. Goldin founded P.A.I.N. (Prescription Addiction Intervention Now) in 2017 following an addiction to Oxycontin: many of the film's most compelling moments unfold just before P.A.I.N. demonstrations, as the organisation takes on renowned museums involved in the Sackler family's strategy of 'reputation laundering' via financial contributions. Poitras captures a lifetime of tragedy and triumph, the film using stunning archival images from Goldin's work to tell the courageous story of an artist of activism.
One Child Nation (Nanfu Wang and Jialing Zhang, 2019)
Nanfu Wang, first-time mother and filmmaker, delivers a profound exploration of the extensive repercussions of China's one-child policy. 'One Child Nation' follows Wang as she returns to her rural Chinese hometown, where she grew up under the policy, unravelling the intricate legacy it leaves behind. Gaining insight into the impact on individuals, families, and society as a whole, Wang and Zhang juxtapose visuals spanning decades of unyielding government propaganda with unsettling accounts of abandoned children, enforced sterilisation, and human trafficking. Through intimate interviews with Wang's own family, the film offers a poignant and personal perspective on the policy's impact, while starkly highlighting the enduring consequences of governmental control. 'One Child Nation' is a moving illustration of a nation still grappling with the lasting aftermath of this government-controlled experiment.
Free CeCe! (Jacqueline Gares, 2016)
Told through the voices of Orange is the New Black's Laverne Cox and CeCe McDonald (activist and Prison Reform Advocate), 'Free Cece!' exposes the epidemic of violence faced by trans women of colour in what has been called 'a call for cultural shift'
Directed by Jacqueline Gares, the documentary follows CeCe after she was brutally attacked, only to be imprisoned in a men's prison in Minnesota, for attempting to defend her life. An international campaign to free CeCe garnered significant support from media and activists, including actress and executive producer Laverne Cox, who uses her platform to explore the roles played by race, gender, and class in Cece's case. In pushing past everyday narratives of transgender victimhood and instead foregrounding the growing trans movement, the film is a stark exposition of anti-transgender discrimination within the American justice system and beyond. It is a story of survival, a 'woman betrayed by a system that should have protected her, but instead, prosecuted her.'
Athlete A (Bonnie Cohen and Jon Shenk, 2020)
Co-directed by Bonnie Cohen and Jon Shenk, 'Athlete A' is a Netflix documentary that exposes the institutional failure within USA Gymnastics, enabling team doctor Larry Nassar's abuse of over 500 female athletes. The film's title honours Maggie Nichols, known as 'Athlete A' in legal proceedings, who experienced abuse by Nassar at the age of 15. Cohen and Shenk give voice to Nassar's survivors, uncovering a toxic culture prioritising the appearance of excellence over young women's wellbeing for over two decades. With Cohen's perspective as a former gymnast, 'Athlete A' delves into the harrowing story behind iconic moments of victory for US Gymnastics, shedding light on the reality of Olympic success for the US Women's team. The film underscores the ongoing risk of exploitation faced by women and girls in professional sports and the urgent need for institutional change.
Elena (Petra Costas, 2012)
Petra Costa is a Brazilian filmmaker and actor, most famous for her 2012 documentary 'Elena', which follows the life of her older sister as she strives to become an actress in New York, leaving a childhood spent in hiding during Brazil's military dictatorship. The documentary is a blend of personal reflection, family history, and artistic storytelling. It offers a piercing insight into themes of memory, identity, mental health, and the search for understanding. Comprising home footage from Elena and Petra's childhoods, as well as over 50 first hand interviews, the film took two and a half years to produce and had its premiere at the 45th Festival de Brasília. Here, Elena won prizes for best director, best art direction, best editing, and best film according to the public jury, all within the documentary category.
Costa has also directed Netflix's 'The Edge of Democracy' which explores from Costa's own perspective the first term of President Lula and the impeachment of Dilma Roussef as well as the 2014 socio-political crisis that swept Brazil.
13th (Ava DuVernay, 2016)
American filmmaker Ava DuVernay's '13th' boldly examines the intersection of race, justice and mass incarceration in the United States. DuVernay's illustrious film career began within the realm of documentaries; she brings to '13th' a personal sense of anger rendering it all the more compelling. Combining powerful talking-head interviews and extensive archival material, '13th' provides a stark, poignant account of the lasting implications of the abolishment of the 13th amendment in the United States. DuVernay meticulously traces a clear through-line from the abolition of slavery, the era of the Jim Crow laws, to the modern criminal justice system, exposing a range of policies that continue to unfairly target and disproportionately affect marginalised communities in the United States. The documentary earned a nomination for an Academy Award for Best Documentary Feature at the 89th Oscars – an historic achievement that established DuVernay as the first Black woman nominated for directing in a feature category.
American Factory (Julia Reichert and Steve Bognar, 2019)
Co-Directed by Julia Reichert and Steve Bognar, 'American Factory' tells the story of the opening and running of a Fuyao car factory by a Chinese billionaire in Moraine, Ohio. Initial hope and optimism, spurred on by the hiring of two thousand Americans are soon replaced by strife between the blue collar, working classes of America and high-tech China. But American Factory is more than a sympathetic exposition of the lot of the working man and woman – factories closing, a changing technological landscape we can't all understand, the rich staying rich. No. Fuyao let the filmmakers film everything. We know how Americans feel about competing with China on the world stage; 'American Factory' goes a step further. The documentary provides the Chinese workers' thoughts and feelings, too, from all rungs of the corporate ladder.