The 10 best documentaries to watch this International Women's Day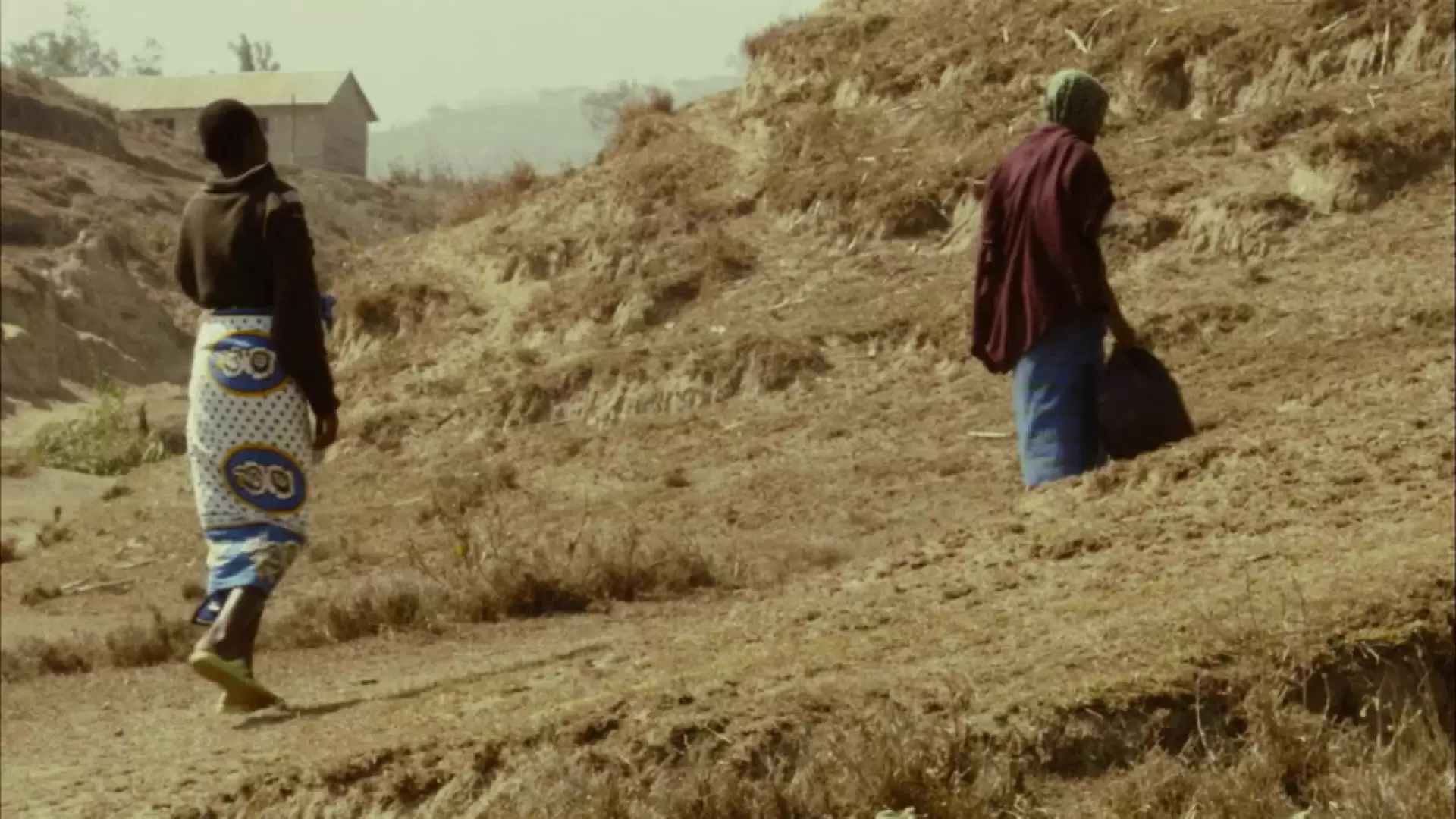 Saudi Women's Driving School (2019)
Erica Gornall
Gornall follows the journey of several women learning to drive, following the then-recently-lifted ban on women driving in Saudi Arabia. What many of us see as a rite of passage is shown as a critical and courageous step towards women's independence. The documentary examines how even though the lifting of the ban should be seen as a success, it is only a small step towards gender equality in Saudi Arabia: one male subject says that he would still not allow his wife to drive; and there are still many restrictions on women's freedom in the country.
Knock Down The House (2019)
Rachel Lears
Rachel Lear's Netflix produced documentary is about the congressional primary campaigns of four women Democratic nominees for the 2018 midterm elections. The film follows: Alexandria Ocasio-Cortez of New York; Amy Vilela of Nevada; Cori Bush of Missouri; and Paula Jean Swearengin of West Virginia. We see their journeys from start to finish – victorious or not – in a candid and inspiring manner. Particularly with the backdrop of the Trump administration, Knock Down the House is an inspirational watch, bolstering and supporting the position of women in US politics. 
Maya Lin: A Strong Clear Vision (1994)
Freida Lee Mock
Directed by Freida Lee Mock, Maya Lin: A Strong Clear Vision explores the life and work of the artist and architect Maya Lin. The award-winning documentary looks at her creation of the Vietnam Veterans Memorial in Washington, D.C – a design that she pitched to a nationwide competition and subsequently won at the young age of 20. Despite heavy criticism of her age and race, Lin's work and artistic vision ultimately triumphed. The Vietnam Veterans Memorial was ranked tenth in the 2007 «List of America's Favorite Architecture" and remains a significant monument to US history even today.  
Antonia: A Portrait of the Woman (1974)
Jill Godmilow and Judy Collins
Dutch-born Antonia Brico was a talented pianist and could have enjoyed a career as a top-tier concert pianist. But, she chose the unconventional and groundbreaking path by becoming the first female conductor of the New York Philharmonic. Fighting against the expectations and constraints set upon her by her gender, Brico enjoyed a long and wildly successful career traveling across the globe to work with other musicians. Directed by her former student Judy Collins, not only was the documentary's subject matter unorthodox, but the actual film itself broke the boundaries of American documentaries through its use of animation, self-reflection and editing. 
Watch the whole film below. 
Delphine's Prayers (2021)
Rosine Mbakam
Delphine is a young Cameroonian girl belonging to the ever-growing generation of young African women turning towards sex work as a mens of survival.  In her conversations with filmmaker Rosine Mbakam, Delphine divulges the personal circumstances that have led her to where she is today. However, Mbakam shows that Delphone's story is not unique; and in fact she is one of millions of young women "abandoned to Western sexual colonization." The film emphasizes that sexual exploitation is prevalent everywhere, from Cameroon to Belgium (where filmmaker and subject meet.) Through intimate, tender, and sometimes funny conversations between the pair, Delphine's Prayers shines a light on the crushing consequences for women of a patriarchal society. 
Blackfeet Boxing: Not Invisible (2020)
Kristen Lappas and Tom Rinaldi
The Blackfeet Boxing Club was established in order to teach the young women of the Blackfeet Reservation (Montana) how to defend themselves. The reason for this? Whilst the indigenous people of the reservation make up a mere 3% of the Montana population, their women and girls make up 30% of those who are murdered or go missing in the entire state. The obvious disparity speaks not only to the gross extent of misogyny and violence against women, but to the unavoidable intersectionality of how minority women are further victimized within this demographic. Co-directors Kristen Lappas and Tom Rinaldi follow the stories of some of the victims' families in their search for their missing girls, and justice. A 'sports documentary' that goes beyond sport; this documentary explores the power of community, hope and determination. 
She's Beautiful When She's Angry (2014)
Mary Dore
The first documentary film to cover feminism's second wave, She's Beautiful When She's Angry follows the activity of prominent US women's activists in the years 1966–1971. Director Mary Dore covers the main concerns of the Women's Liberation Movement (affordable childcare, reproductive health, sexuality, employment discrimination etc.), as well as showing the links between other contemporary movements in the United States, such as the Civil Rights movement, antiwar Movement, and the New Left. The movie does not shy away from the uglier aspects of the movement, discussing the divisions of race, class, and homophobia that ran rampant at the time. It is an important piece of work to show how women's rights came to be in the United States, as well as looking at how we have progressed since then.
It's a Girl: The Three Deadliest Words in the World (2012)
Evan Grae Davis
Taking over four years to shoot, It's A Girl explores the tragic yet all too common practice of female infanticide: in short – the killing of a baby because it is a girl. The UN has estimated that up to 200 million females are «missing» today – killed, neglected or abandoned – as a result of an overwhelming preference for boys. The film looks primarily at China and India, predicted to be the countries with the worst rate of female infanticide. Director Evan Grae Davis attempts to link these countries' high numbers with cultural and sociopolitical beliefs, suggesting that China's one-child policy and India's dowry system may have something to do with it. Aside from that, the film also looks at the chain reaction of poverty and human trafficking being a crucial factor in the eventual tragic killing or abandonment of baby girls.
No Woman, No Cry (2010)
Christy Turlington Burns
Across the world, a woman dies every minute from complications in childbirth. Even more harrowingly, 90% of these complications are preventable. In her first documentary, director Christy Turlington Burns explores polarizing experiences of pregnancy and childbirth across the world. Using her own story, she interpolates it with the accounts of four pregnant women and caregivers from Tanzania, Bangladesh, Guatemala and Florida. The film follows the highs and lows of each woman's journey: exploring sensitive topics such as underfunded healthcare, unsuccessful abortions and deviance from cultural norms. Intimate, desperate but overwhelmingly inspiring No Woman, No Cry leaves its audience with an emphatic message: 'Every mother counts.'
Honeyland (2019) 
Tamara Kotevska and Ljubomir Stefanov
Originally intended as a short film about the people and landscapes surrounding the Bregalnica River in North Macedonia, the project's trajectory changed after having met beekeeper Hatidže Muratova. Muratova is one of the last remaining keepers of wild bees in Europe, and earns her living by selling her bees' honey in the capital Skopje – four hours away from her own village. Co-directors Tamara Kotevska and Ljubomir Stefanov were enthralled by her story, and began to focus their project more closely on her, her life, and her village. The film follows the arrival of a nomadic rancher to the town, and his desire to create a more lucrative business model for selling honey. Without giving away the end result, Honeyland uses Muratova as a conduit to expand on wider, more universal themes of climate change, consumerism, and the relationship between humans and nature to name a few.
For more documentaries about extraordinary women from around the world, see our POLO Stories films.