Reviving the power of indigenous music: an interview with Pushpa Palanchoke, applied ethnomusicologist and founder of Folk Lok
In 2015, Pushpa Palanchoke, a passionate Nepalese ethnomusicologist, embarked on a journey through the Himalayas. With each step, her heart thumped with excitement, eager to hear the melodious tunes of the indigenous communities. As she trekked towards Solukhumbu, a district in eastern Nepal, she stumbled upon a hut where lived a family of six children. As she asked the children to sing a few local songs, the sounds of the Nepali national anthem filled her ear. The children sang with passion, their voices carrying a sense of belonging to their country. But Pushpa couldn't help but wonder: did their country listen to their voices as well? Did it acknowledge the songs that spoke of their struggles, their joys, and their way of life? Her heart ached at the thought.
Years earlier, as a sophomore in college, Pushpa boldly dropped law school. She wished to make an impact on the community through artistic and creative expression. In 2014, Pushpa entered music school and began studying ethnomusicology. Music is about letting go of one's fear, but her initial years in the music school were fraught with anxiety and pressure. Out of the 10 students in her class, only two were female. The school was dominated by men, and the social norms defined specific roles for each – women to be playing a supporting role rather than taking the lead themselves.
Despite the challenge, Pushpa persisted. With her legal background and anthropological perspectives, she excelled in her class, consistently scoring the highest marks. As her female peers chose to enter the workforce or settle down in marriage, Pushpa continued to pursue her master's degree in ethnomusicology, determined to make her voice heard.
But what is ethnomusicology for Pushpa? She recounted a story about the Bagmati River. She described how its melodic flow harmonized with the songs of the local people, who sang the praises of the river in the song 'Jaya Jaya Bagmati'. This song was about the river's beauty and its sacred ability to transform stone into silver. It was a song that wove together the cultural history, social structure, agricultural cycle, lifestyle, and common values of the indigenous community. And for Pushpa, practising ethnomusicology means to recognise this phenomenon.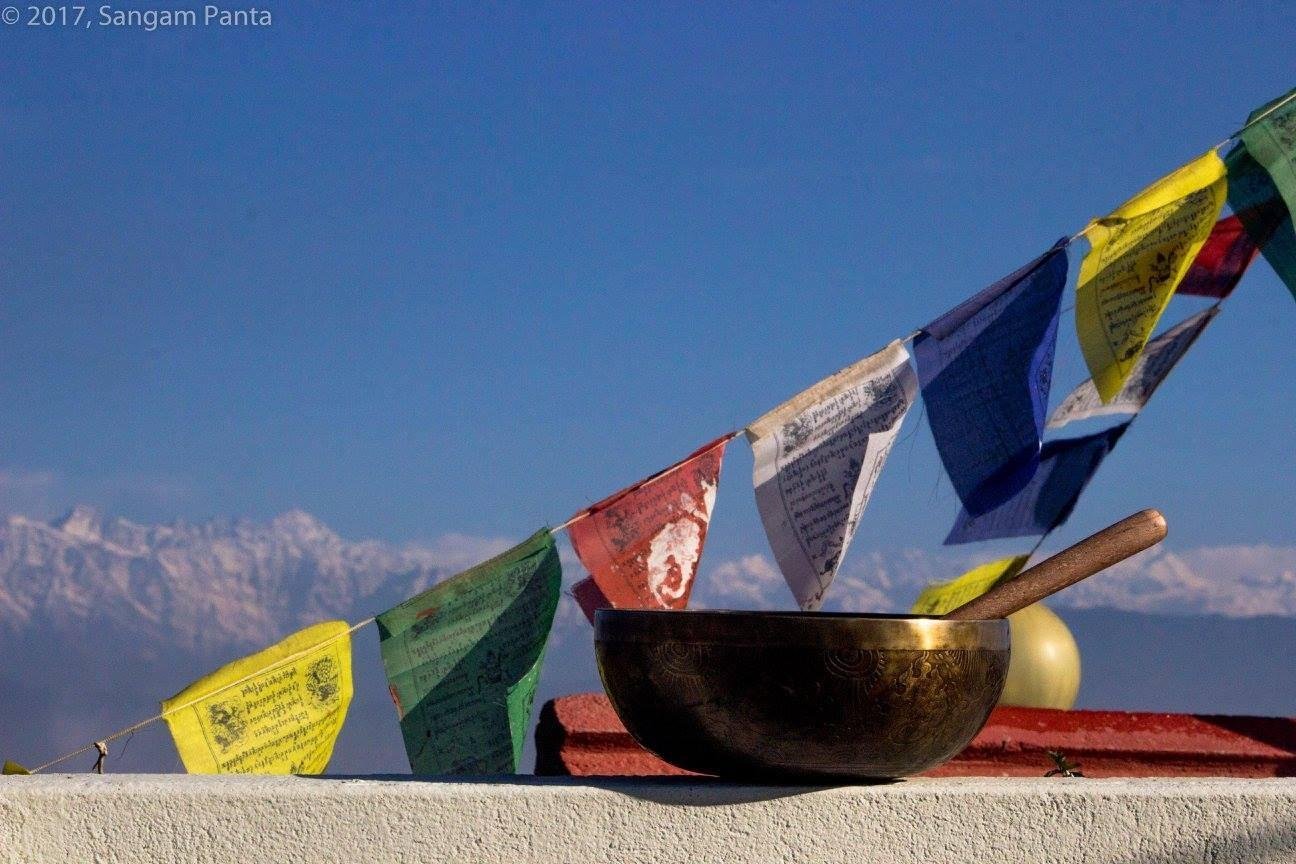 However, Pushpa's journey through the Himalayas revealed a worrying trend among the younger generation. They seemed to have lost touch with their cultural roots, and the sense of connection and belonging that was once so strong was now fading away. In today's digital age, where the world has become more connected than ever, it's easy to assume that there are no barriers to anything. But for these communities, the risk of losing their cultural heritage is greater than ever before. Pushpa firmly believed that music could bridge the gap between generations and create a common value that would build a sense of belonging to their neighbourhood. She knew that preserving indigenous music was essential for the well-being of society as a whole.
Nepal is a culturally rich country with more than 100 ethnic groups and over 20 recognized indigenous communities. However, it was after Nepal was declared a federal republic in 2008 that the local people finally had the opportunity to represent themselves in the government, and ethnic communities began to gain recognition, which allowed various musical groups to express themselves. For these communities, music was deeply ingrained in their knowledge system. 
Sadly, despite the newfound recognition, modern education and Western culture has already made major impacts to erode the indigenous culture. Students in state run earliest schools of the country were required to converse in Nepali – the recognized national language – and later the modern schools required to converse in English, and those who spoke other local languages were viewed as being of a lower social hierarchy. The challenge that persists today is how to retrieve the indigenous language and knowledge system that has long been disregarded.
Even worse, a revised and updated culture policy for preserving indigenous music was not yet in place. The old culture policy didn't mention music and merely outlined the responsibilities of local groups to preserve their culture, without providing the necessary rights and guidance to do so. As a result, musical groups were forced to figure out their own ways of survival and prevent themselves from exploitation. It was in this context that Pushpa established the Folk Lok programme in 2019 with the ambition to revitalize indigenous music.
The Folk Lok's first project was working with Tahnani Dāphā Khalah, a Newar indigenous music group in Kirtipur, to revive their unique Dāphā music tradition. For four hundred years, only men were allowed to serve the deity of music – 'Nasa Dya' – which enabled them to connect with their community and make decisions for both their families and society. While women were confined to their houses and never got the chance to explore the beauty of the outer world.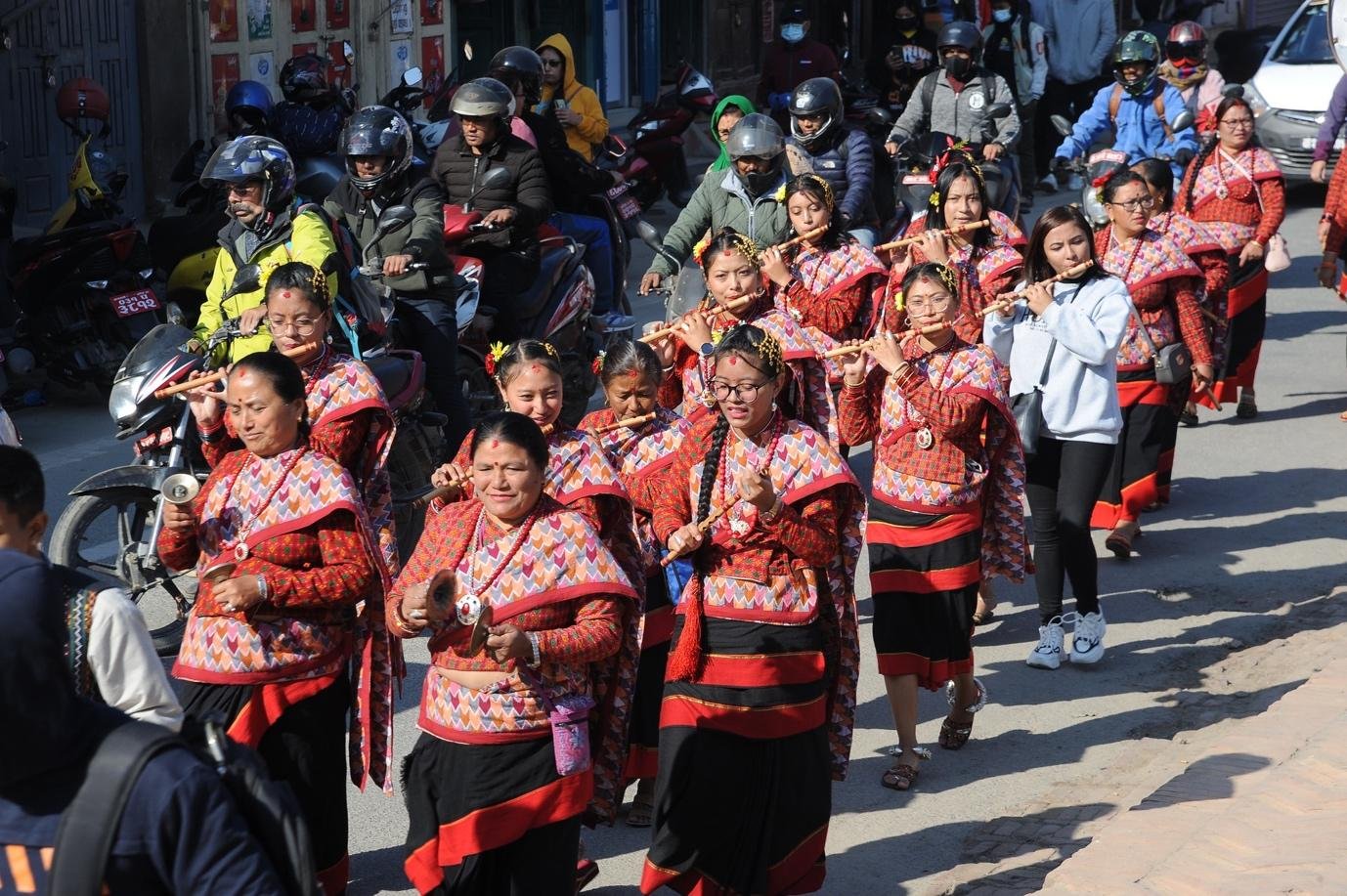 Facing the concerns that Dāphā music lacked practitioners and it would be lost with the passing of time, Pushpa was determined to convince the elder masters to accept female apprentices and prove that women could sing. She spent a year immersing herself in their music, recording multiple repertoires. The masters were surprised to see a young woman so eager to learn their songs and preserve their heritage. Yet, she did not stop at just listening and recording. Every now and then, she would sing back to them a song that she had learned from them. Their reactions were priceless, for they had never heard their songs in a female voice. It was then that the masters suggested that the women should also learn these songs and the apprenticeship should be opened up to anyone, regardless of gender.
For Newar women, it was also a difficult transition. They had never seen their grandmothers, mothers, or sisters sing these songs before, and they were hesitant to join. Pushpa's team slowly engaged them in musical activities and invited traditional female performers from other towns to play music, showing that women could play a role in Dāphā music. Today, over 70% of the participants in the Newar music group are women. Now, these women, for the first time, come out of their houses, meet musicians from other ethnic communities, travel out of town, and expand their horizons in ways they never thought possible. It is a testament to the power of music to break down barriers, inspire change, and bring people together. 
One of the female apprentices recounted that she had been confined to household chores and farming, felt unfulfilled and suffered from negative emotions. But after starting her music training and performing, her insomnia was cured by a sense of purpose and joy. She also brings her son to musical events where multiple generations come together to learn and grow. 
This fluidity in the music space has broken down traditional hierarchies. Women have become more confident and respected, transforming traditional music into a community-based way of life that detaches from gender, hierarchy, and caste systems. During the pandemic, music proved itself to be an essential part of people's lives, providing an outlet for expression and mental refreshment, with Dāphā music serving as a community forum for ideas and creativity. 
Despite such an achievement, Pushpa humbly said that she was just one match to ignite that fire. Speaking of her master's degree supervisor, Dr. Victoria Dalzell, Pushpa was full of gratefulness – 'she encouraged me to voice myself rather than any other person.' The knowledge in ethnomusicology gives Pushpa a solid ground to build her own programme, Folk Lok, which began as a workshop idea and has since become a forum for reviving indigenous music and promoting collaboration, thanks to the ongoing collaboration with the Newar community, and generous support from the Satori Center for the Arts and the US Embassy's Book Bus.
The annual 'Dāphā Calling' festival, a Folk Lok cornerstone, provides a vital platform for different indigenous groups to converge and share their music. Here, music groups from various towns perform their own music and conduct workshops, fostering cross-cultural dialogue. Currently, Folk Lok is organizing a three-month training program for young practitioners in collaboration with Dāphā Dhukū, a collective of music groups of Kirtipur and in support of Kirtipur Municipality, Book Bus Nepal and Satori Center for the Arts. This ambitious initiative involves conducting workshops for the young generation of Dāphā practitioners providing them platform and skills of networking, and collaborating with local and international groups, and with the ultimate goal of building local's own agency in revitalizing indigenous music.
Although it took Pushpa and her team three years to work with one music group, they have found a way to enter into a restricted musical space and make that space inclusive for people of all ages and gender and revitalize the value that they hold. This model can be shared and applied to various other indigenous groups from different lands and social environments. As Pushpa said, 'Our main agenda is to encourage the local people to collaborate with institutions, musical groups and local governmental bodies themselves so that they can build an ecology around a tradition that has been dismantled by the growing globalisation.' The mission that Folk Lok currently undertakes is as ceaseless and dynamic as the ever-flowing, rippling currents of the Bagmati River.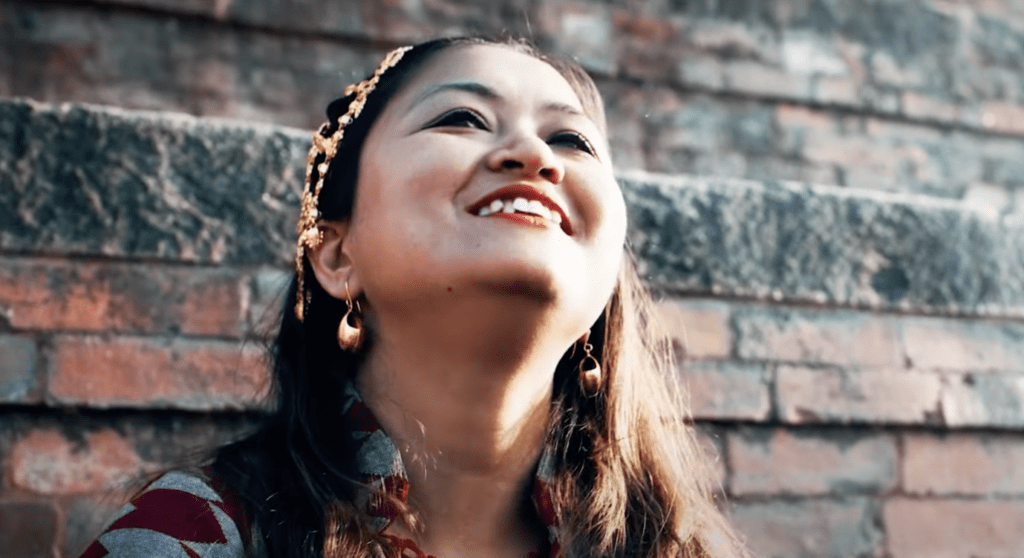 Watch Echoes from the Himalayas by clicking here.